Allow us to take you to our beautiful Country and hidden getaways, and sites that tell our long and amazing human story. Allow us to introduce you to the real Africa. This is how we Tanzania Destination we do, Come journey with us.

Every holiday is as unique as the person booking it and the destination you're travelling to. Over the past 30 years it has been our pursuit to plan tailor-made adventures based on this understanding. It's more than just planning a holiday, we're in the "memory making" business, creating only the best memories, the ones that will last a lifetime.

Allow our travel experts to tailor your itinerary taking care of every detail and to ensure your every expectation is exceeded. Planned from start to finish you need only start packing. We'll take care of everything before you arrive and once you're in-country. Learn more About Us, Our Services, read candid reviews from those who've travelled with us before or explore more reasons why you should go on this once in a lifetime adventure with us
Authentic Tanzania Safaris
From the iconic Serengeti National Park, renowned for its Great Migration spectacle, to the mesmerizing Ngorongoro Crater, a natural haven for wildlife, our carefully crafted safari itineraries promise to bring you up close to the wonders of nature.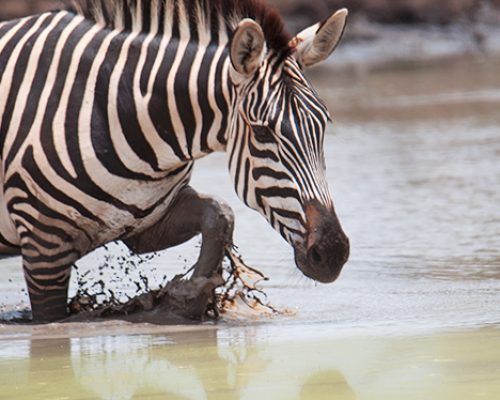 Welcome to Tanzania, an East African Safari Destination, is renowned for its expansive wild landscapes. Among its treasures, you'll discover the Serengeti National Park, where the "big five" game - elephants, lions, leopards, buffaloes, and rhinos - roam freely. Venture to Kilimanjaro National Park, home to Africa's loftiest peak. Off its shores lie Zanzibar, adorned with Arabian influences, and Mafia, harboring a marine park teeming with amazing creatures and vibrant coral reefs.

The tapestry of national parks includes the majestic Serengeti, the enchanting Arusha, the captivating Gombe Stream, the towering Kilimanjaro, the colorful Kitulo, the diverse Lake Manyara, the sprawling Mikumi, the pristine Mkomazi, the rugged Ruaha, the striking Tarangire, and the remarkable Ngorongoro Conservation Area Authority. Each park unveils a unique chapter of Tanzania's natural narrative, inviting you to embark on a journey of adventure and discovery.
Be a witness to the awe-inspiring Great Migration, where millions of wildebeests and zebras traverse the land in search of sustenance. Encounter lions, Hippos, elephants, and giraffes in their natural domain. Our Serengeti safaris offer an unparalleled opportunity to witness the Great Migration, where millions of wildebeests and zebras traverse vast plains in search of life-sustaining pastures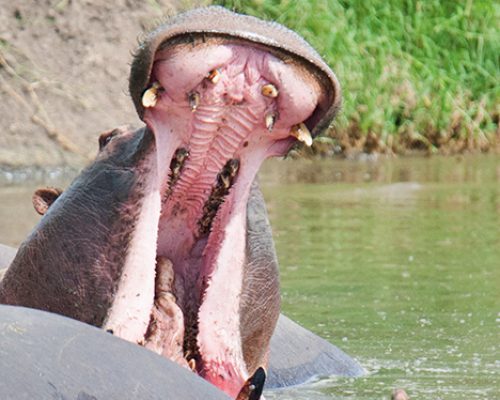 The Ngorongoro Crater is a vast caldera located in the Ngorongoro Conservation Area in Tanzania. It is the largest intact and unfilled volcanic caldera in the world, measuring 260 square kilometers (100 square miles) and with a depth of 610 meters (2,000 feet). The crater floor is home to a diverse array of wildlife, including lions, elephants, zebras, giraffes, rhinos, and many more. It is also home to the Maasai people, who have lived in the area for centuries.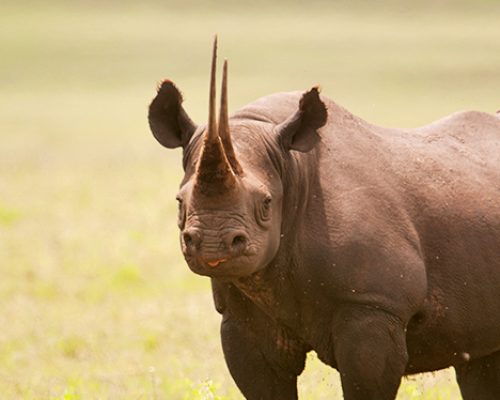 Ready to plan your tip? kindly join us at Tanzania Travel Company Limited for a wildlife safari that promises not only unforgettable sightings but also a deep connection to the natural world in Tanzania..
Verified
Kilimanjaro Lemosho route TTC were amazing throughout my trek to the Kilimanjaro summit in October 2022. Everything was organised so well but the really exceptional aspect was the team of local support staff and guide. AJ, Paul, Isaya, Joseph, Pascal, Renata and the 30 other fantastic people that carried, cooked, camped and cared for us. Absolutely loved every second, a trip of a lifetime, thank you 🙏
Verified
Once in a lifetime experience I climbed Kilimanjaro with the Tanzanian Travel Company (booked through Charity Challenge UK) in October 2022. Everything was superbly coordinated by TTC, who arranged everything from porters, transport, food, tents- pretty much everything we needed to get to the summit! All of the staff from the guides and porters were very friendly and their knowledge was unrivalled. Special mentions to our lead guide, Richard, who's advice was invaluable and the other guides and porters David, Eric and Joseph (there are too many to mention). Would definitely book again with TTC in the future.
Verified
Excellent experience I just got back from climbing My Kilimanjaro on a trip organised by Charity Challenge in the UK. All the ground arrangements in Tanzania were done through Tanzania Travel Company and I would highly recommend. Staff were all excellent, knowledgeable and friendly. It was a great trip and I'm considering organising a holiday for the family with TTC in the future.
Verified
Great company with excellent staff Climbed Kilimanjaro with the Tanzanian Travel Company at the end if July and the whole experience was superb. The guides, porters, cook, doctor & toilet man were unfailingly encouraging, helpful, cheerful and really seemed to enjoy their work. I would thoroughly recommend them.
Verified
An adventure you won't forget! The whole experience from start to finish was awesome and I most certainly won't forget it. From the hotel to the staff and porters who made our trek possible, the food was tasty and plentiful, we all felt like part of the team and very well looked after.I definitely recommend doing the Lemosho Route for a greater chance of acclimatisation. The summit night was by far the hardest part but well worth the effort (even I got emotional). I would urge everybody looking to climb Kilimanjaro to definitely train for a good 4-5 months before attempting this challenge, it will only enhance the mammoth achievement.
Verified
Fantastic time climbing Kilimanjaro thanks to TTC! I recently completed a climb of Kilimanjaro with a small group of 7, managed on behalf of Charity Challenge by Tanzania Travel Company. We had a fantastic (if gruelling) experience, and I cannot praise TTC highly enough. From the MD Sam and our chief guide Richard, through to every guide and porter who accompanied us (not forgetting Pius, our doctor), everyone combined the highest standards of professionalism with warmth and friendliness, and a genuine concern for both our well-being and our success in getting to the summit. Highly recommended.
Verified
Amazing family experience Excellent safari! Incredibly friendly and accommodating! I was having some difficulty finding a well priced thorough safari and was given a number by a family friend who highly recommended this safari company. As Tanzanians it's rare for us to be able to see a safari but Samuel helped guide us through a plan for a truly unforgettable experience. We hide an amazingly well educated guide and driver Kamau who went out of his way to get us some truly amazing shots. At one point we were literally 2-3 meters away from 3 young male lions, I was in shock at what Kamau could point out. Food provided was excellent Tanzanian cuisine. My little brothers(8 yr)first safari and he had a fantastic time Highly recommend as a Tanzanian.
Verified
Professional, organised, outstanding Tanzania travel company are a great company, incredibly professional and organised a comprehensive and well planned trip to Kilimanjaro. The communication and attention to detail were outstanding and I would highly recommend this company to any group heading to Tanzania. Suzie, International Mountain Leader (BAIML), Women with Altitude co-ordinator.
Verified
Excellent experience with TTC! Setting out to climb Mt Kilimanjaro was quite a challenge and the team at TTC made it a safe and enjoyable trip! They did an excellent job guiding us through each day of the climb. I also had the opportunity to go on a safari afterwards with a guide named Livingston and he did an absolutely fantastic job getting us close to the animals and knowing the best spots in the game drives. Highly recommend this incredible travel group!