---
12 Days Tanzania Overland Tour
A breathtaking and extensive overland safari of Northern Tanzania, including Tarangire National Park, Lake Victoria, the animal rich plains of the Serengeti and the wonder of Ngorongoro Crater, staying in a selection of superbly located three and four star lodges.
---
Day 1: Arrival Arusha, Transfer to L'oasisLodge
On arrival at Kilimanjaro International Airport you will be warmly welcomed by a member of our team, who will transfer to Loasis Lodge. Upon settling down you will be picked up and drive to Arusha National Park for game drives. Return for late lunch and rest of the afternoon spent at the Loasis Lodge.
Day 2: Tarangire National Park
After breakfast, drive to Tarangire for lunch at Maramboi Camp. Afternoon game viewing in Tarangire National park, a small breathtaking Park with an immense natural richness surrounded by ancient baobab trees, Lesser kudu, eland, lion, zebra, wildebeest, buffalo, elephant, Maasai giraffe and fringe-eared oryx and gerenuk can be found in this beautiful park, noted for its multitude of baobab trees and its lions. Dinner and overnight at Maramboi Camp
Day 3: Lake Manyara National Park
After breakfast, drive to Lake Manyara, you wil arrive in time for lunch and the prestigious Lake Manyara Tree Lodge. Afternoon game drives in Lake Manyara National Park. The park is home of the tree-climbing lions. Apart from the varied types of landscape including jungle, swamp, savannah and the Great Rift Valley wall which is a catchment area for the rivers which flow into the park creating the fascinating ground water tropical forest at the foot of the wall, there are also a large variety of animals including Giraffe, Zebra, Elephant, Gazelle, hippos, monkeys and about 400 different species of birds providing the perfect introduction to Tanzania's birdlife and even a first-time visitor to Africa might reasonably expect to observe 100 of these in one day. Dinner and overnight at Lake Manyara Tree Lodge Lodge
Day 4-5: Lake Eyasi
After breakfast, drive to Lake Eyasi for lunch at Lake Eyas Safari Lodge, your home for the next two nights. Afternoon walking tours at Lake Eyasi. You will do a hunting excursion with Hadzabe local people and local dancing. Lunch at Lake Eyasi Safari Lodge. Afternoon enjoying Iron smith experience, local cheese making and cultural dancing from Datoga local people. Dinner and overnight at Lake Eyas Safari Lodge.
Day 6-8: Serengeti National Park
After breakfast, collect packed lunch and drive to Serengeti National Park via Maasai Village and Olduvai Gorge, the historical site of mankind. You will arrive for a late lunch and check in at Serengeti Kati Kati Camp. Morning and afternoon game drives in the endless plains of Serengeti plains which sustain the greatest and most spectacular concentration of wildlife found anywhere in the world including great herds of wildebeest, zebras and gazelles or a pride of lions loafing in the acacia trees. All meals and activities will be arranged by your safari guide. Meals and accommodation at Serengeti Kati Kati Camp.
Day 9-10: Ngorongoro Conservation Area
After breakfast, drive to Karatu area for lunch and check in at the Ngorongoro Farm House Lodge. An afternoon walking tour at Farm House coffee plantations before dinner and relaxing off for the rest of the night.

After breakfast the following day, leave with packed lunchs as you hgead out to the Ngorongoro Crater - a well known as a highly successful sanctuary for the endangered black rhino. Strategically Ngorongoro Crater is often referred to as the 8th wonder of the world, a large caldera that hosts the most unique ecosystem on Earth with 20,000 large grazing mammals and the largest concentration of predators on earth playing a key role in the maintenance of the ecological balance. Your experience will start by descending 2000 feet (over 600 metres) to the floor of the crater to explore the forest areas that are inhabited by monkeys and elephants, the lake area, where you may see the flamingos and the open savannah where many predators hunt make their kill.

You will explore the Ngorongoro crater for the better part of the day before returning to Ngorongoro Farm House for the rest of the afternoon. Dinner and Overnight.
Day 11: Transfer to Arusha
After breakfast, drive to Meserani Snake Park for reptiles tour, lunch in a restaurant. Afternoon - transfer to Loasis Lodge for dinner and overnight.
Day 12: Departure Day, Transfer to JRO
Breakfast, then head out to do an Arusha city tour. Return to Loasis lodge for lunch. In the afternoon or depending on your schedule for your return flight, you will be transferred to JRO to connect to your homebound flight.
---
Important Information
It is important to note that booking in advance will facilitate better planning so as to allow us get the stated accommodation in our itineraries. Last minute booking requests might require us to change the quoted properties especially during high seasons when the demand for quality accomodation is quite high.
---
Tour Inclusions
Accommodation and meals as stipulated on each itinerary
All local transfers from arrival till departure
Ground transportation with an English speaking driver/guide or naturalist guide
Game drives or sightseeing depending on the itinerary – where indicated
Park or reserve entry fees – where applicable
Schedule or Charter flights - Where indicated
Cold mineral water in your safari cruiser
Tour Exclusions
All International Flights + Taxes
Visas
Travel & Personal accident insurance
Tips & personal expenses such as telephone calls etc
Excursions not detailed in itinerary
Premium / Luxury Drinks
---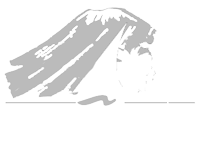 24 Hours Turn Around
Great rapport with local hotels & lodges
Best price guarantee
Experienced Tour Consultants
Tailored solutions to your preference
Personalized Service
We seek to give the very best service
We work with you to craft your itinerary
We only propose reliable service
We are Honest & trustworthy - no hidden costs
Affiliate Partners