---
General Guidelines - Kilimanjaro Climbing
---
When should I go?
Kilimanjaro is climbable all year round. The best months to climb are December-March, and September-October, which are the warmest and driest months. The next best are June to August, but they are colder. July, August, and September are the busiest months. Summiting on or soon after a full moon is very beautiful and helps illuminate the landscape without using headlamps. However, it is also very bright for sleeping and stars are not as visible.

What is the weather like on Mt. Kilimanjaro?
Temperatures range from 25 to 30 degrees Celsius at the foot of the mountain and -15 to -20 degrees Celsius on top plus wind chill. Lower down, it can be wet and humid, but higher up, there can be snow. Rain and snow may be encountered any time of the year

How difficult is it to climb Kilimanjaro?
It requires no technical climbing experience, and any moderately fit person can summit the mountain. However, for most people, it is the most difficult thing they have ever done.

Which route should I take?
Your decision will depend on where you want to sleep and the hiking distance each day and number of days of each route. On the Marangu Route, you sleep in huts with simple beds, while on all the other routes, you sleep in tents. There are two main routes on the mountain: the Marangu and Machame. You may also want to consider the Rongai Route as it is far less traveled. The Lemosho Route is a good choice if you want a longer route (8+ days). None of these routes are technical.

How long does it take to reach the summit?
It will depend on the route you pick and your pace. It can take from 4-8 hours to reach the summit from the high camp.

How do I cope with change of altitude?
Always remember to maintain a slow, steady pace from beginning to end. Going slowly allows the body to acclimatize while hiking. Those who start out too quickly will have troubles higher up the mountain as the body will be overexerted. This still holds true if you are spending and extra day on the mountain. Drink lots of water and get lots of sleep.

What shots should I get?
Talk to your doctor about getting • Hepatitis A • Hepatitis B • Typhoid • Yellow fever • Tetanus • Polio • MMR (measles, mumps, rubella) • Meningococcal Meningitis (Africa/Asia)

Can children climb Kilimanjaro?
The minimum age set by the National park Authorities for summiting Mt. Kilimanjaro is 12 years old. However, younger children can attempt the summit with special permission. Younger children can also trek on the mountain without reaching the summit.

How big will my group be?
Groups are limited to 10 people, but they are typcally around 5 people. We will combine groups up to this limit if they are starting the same route on the same day. However, we can also arrange for private groups at no extra cost. We will try to add single travelers to a group if at all possible, but we cannot guarantee it. We can also accommodate large groups of any size.

How many guides, and porters and cooks do we get?
Expect 1 guide per 2 hikers, 1 assistant guide per 3 hikers, and 1 cook per 8 hikers. Porters as follows:
2 porters per hiker on the 5-day Marangu Route and Mt. Meru (minimum of 4 porters)
3 porters per hiker on a 6 or 7-day trek (minimum of 5 porters)
4 porters per hiker on the 8-day Lemosho Route (minimum of porters)
Sometimes extra porters are required based on the weight of the luggage.
Are the guides trained in first aid and altitude sickness?
Kilimanjaro guides are trained in acute mountain sickness (AMS) and basic mountain first aid. However, they are not doctors or paramedics. Climbers are responsible for bringing their own first aid kit and medical supplies.
Are the guides licensed / certified?
Kilimanjaro guides are trained and certified by the Kilimanjaro National Park. They start out as porters and work their way up to assistant guide. When they are ready (after about 2-4 years), they go through the national park certification process.
Do guides carry cell phones or radios on the mountain?
Yes, all guides carry cell phones, but reception on the mountain can be spotty. What kind of tents do you provide? Our tents are 3-person 4-season dome-style mountain tents, two people each.
Will there be oxygen for our group on the trek?
Oximeters are included on all treks at no charge. Oxygen is available for $30/group.
Will there be a hyperbaric pressure bag for our group?
We can provide hyperbaric bag for $120/group.
What additional costs can I expect when I travel with you?
Extra expenses include:
Tips for guides and porters
Rental equipment (sleeping bags, hiking poles, etc.)
Lunches, dinners and drinks at your hotel in Moshi/Arusha.
Any personal expenses (visas, airport taxes, etc.)

What kind of accommodation is available during climbing?
On the Marangu Route, the first two huts sleep four people each, and the last hut is dorm-style with bunk beds. While on the other routes, you sleep in 3-person 4-season dome-style mountain tents, two people each.

Do you have luggage (weight/size/number) limitations on your climbs?
The one pack that the porters carry for you is limited to 15 kg (35 pounds). Overweight or extra luggage will require an extra porter at $20/day plus tips.

Who prepares the food on the mountain?
Your trekking party will be supplied with a cook to prepare your meals in a safe and hygienic manner.

What about drinking water?
The porters will purify water for you at each camp.

Can we buy drinking water/ soda on the Kilimanjaro?
You will be able to buy any drinks before getting to the gate at local mini-markets in town. Sometimes there are drinks available at the lower camps, but that service is unreliable and expensive.

Can we bring something for the porters?
Donations are easier to take with you when you travel to Tanzania rather than mailing them after you get back from your trip. Porters welcome old hiking boots, warm clothing, and cash donations.

Is it better to do a safari first….then the trek? Or do the trek first?
Most people start with the trek and end with the safari, so they get done with the hardest part of their trip and are able to relax on their safari. However, we can accommodate either order.
---
Important Information
It is important to note that booking in advance will facilitate better planning so as to allow us get the stated accommodation in our itineraries. Last minute booking requests might require us to change the quoted properties especially during high seasons when the demand for quality accomodation is quite high.
---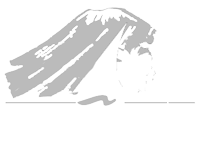 24 Hours Turn Around
Great rapport with local hotels & lodges
Best price guarantee
Experienced Tour Consultants
Tailored solutions to your preference
Personalized Service
We seek to give the very best service
We work with you to craft your itinerary
We only propose reliable service
We are Honest & trustworthy - no hidden costs
Affiliate Partners