---
6 Days Kilimanjaro Climbing Machame Route
Machame, known as the "Whiskey" route, is now the most popular route on the mountain. Compared with Marangu, the days on Machame are longer and the walks are steeper. It is considered a difficult route, better suited for more adventurous folks, and those with some hiking or backpacking experience. The minimum number of days required for this route is six days, although seven days is recommended.

Climbers sleep in supplied tents at designated campsites, and eat meals either outdoors or inside a large dining tent. Staffs prepare all meals and sets up the tents.

The Machame route is scenically beautiful and varied. Machame approaches from the southwest and descends using Mweka, rewarding climbers with views of the expansive Shira Plateau, an optional scramble up Lava Tower, a climb up the Great Barranco Wall, and a traverse underneath Kilimanjaro Southern Ice field.
---
Day 1: Arrival: Arrival at JRO (Time & Flight to be advised)
Arrival to Kilimanjaro International Airport, meet and greet by Tanzania Travel Company officials. Transfer to Moshi then briefing and the kit check to all climbers just to ensure that they have all the required climbing gears. Dinner and Overnight at Kilimanjaro Wonders Hotel Moshi or Masailand Safari Lodge – HB (Dinner, Bed and Breakfast only)
Day 2: Machame Hut Camp (10,000') (day 1 on the mountain)
After breakfast at the Hotel, drive to Machame gate (10,000ft) for registration, and meet the rest of the crew (Cooks and Porters) ready for the climb. We will start the climb through rainforest and the giant heathers for 6 hrs to our first overnight camp. Picnic Lunch, Dinner and Overnight at Machame Camp
Day 3: Shira Camp (12,480') (day 2 on the mountain)
After breakfast at the camp, today will be a short trek but rather steep rocky and dusty trails. It's a slow hike with plenty of breaks and enough time to acclimatize. Most of the route is rather bare of vegetation providing little shade from heat. You will cross many ridges and see the first of many Senecias. Picnic Lunch and Dinner and Overnight at Shira Camp
Day 4: Barranco Camp (13,000') (day 3 on the mountain)
After breakfast at the Camp start with climbing over boulders and very few rocks, then steady uphill climb to Lava tower and stop for lunch around noon. For those interested we may climb up the Lava tower which is 14850ft (You may start to get a mild headache due to altitude change). From Lava tower we will go down for about 2 hrs through dusty and rocky trails to the Barranco Camp at 13000ft. Picnic Lunch, Dinner and Overnight at the Barranco Camp
Day 5: Barafu Hut Camp (14,200') (day 4 on the mountain)
After breakfast at the Camp start to trek, the trek is short but steep uphill climb across barren landscape with lots of boulders and shattered rocks. You will see the Decken glaciers on your left. Keep going a very steep ridge until we reach a rocky section for more scrambling for about hour and half. Our next camp will be on large rocks with very steep cliff faces. We will go to bed very early because we will have to wake up at 11.00p.m for the summit. Picnic Lunch, Dinner and overnight at Barafu Camp
Day 6: Summit Day and Mweka Hut (10,500') (day 5 on the mountain)
We will start the climb at around midnight. We will start with very steep rocks for 1 hour, and then will enter a snow covered area where you can see glaciers above. If it's a moonlight night, you may turn off your headlamp and walk in the moonlight, it is a wonderful experience. Next 2 hours to Stella Point, we will take a break every 15 minutes as a struggle gets more mentally and physically challenging. Then we will get to Stella Point where the Lava fields are like loose sand.

It's very funny and frustrating because you will take a step up and slide back gaining 0 distances and if not careful slide back 2 steps and gain negative 2 steps. After breakfast, we will climb to UHURU PEAK for 1 hr just as the sun appears over the Mawenzi peaks. We will be at UHURU PEAK (19370ft) around 6.00 or 7:00am. We will start our descent which is steep and rigorous via Stella Point to Barafu hut Camp. We will stop at Barafu Camp for lunch and a good rest before we proceed down to Millennium camp, a very comfortable hike, but very dusty (in dry season) and long. Dinner and overnight at Millennium Camp
Day 7: Arusha (day 6 on the mountain and hike out)
After breakfast at the camp, start hiking down this will take about 4 to 5 hours to make the 4,500 feet descent to the park gate. Check out and receive Kilimanjaro climbing certificate at the park gate office, Hot Lunch will be served at the gate. This will be followed by farewell /goodbye to your mountain crew. After lunch you will drive through very beautiful coffee plantations and small villages of the Chagga people to Arusha.

Certificates presentation at dinner in Arusha. Celebration Dinner and Overnight at Masainland safari lodge Arusha. HB (Dinner and Breakfast only
Day 8: Arusha (Flight back Home)
Breakfast at the Lodge / Hotel, Transfer to Kilimanjaro International airport for our flight back home. NB: This morning the safari extenders will start their programs to the parks or Zanzibar.
---
Important Information
It is important to note that booking in advance will facilitate better planning so as to allow us get the stated accommodation in our itineraries. Last minute booking requests might require us to change the quoted properties especially during high seasons when the demand for quality accomodation is quite high.
---
Tour Inclusions
Return transport from Arusha/Moshi to Mount Kilimanjaro
Use of our professional Mountain Guides/potters
Accommodation in Mountain Huts/tents where applicable
Three meals a day while on the mountain
All park entrance fees and Taxes
Tour Exclusions
All your climbing gears
Personal insurance
Personal spending money
Tips for guide, potter and cook
---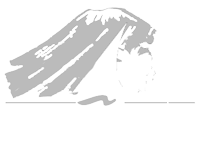 24 Hours Turn Around
Great rapport with local hotels & lodges
Best price guarantee
Experienced Tour Consultants
Tailored solutions to your preference
Personalized Service
We seek to give the very best service
We work with you to craft your itinerary
We only propose reliable service
We are Honest & trustworthy - no hidden costs
Affiliate Partners