---
5-6 Days Kilimanjaro Climb - Marangu Route
4 Nights / 5 Days Trekking | 5 Nights / 6 Days Trekking
The Marangu route is one of the most popular routes to the summit of Kilimanjaro. This could partly be as a result of the fact that the Marangu is the least expensive route, but more so, perhaps the fact that it is possible to do the Marangu route in 5 days, thereby getting to the summit one day earlier compared to the Machame route. This is not always the best way, due to a shorter acclimatization period.

The Marangu route does however offer you the option of spending an extra acclimatization day on the mountain. This extends the route into a 6-day trek, greatly increasing your chances of success. Shared hut accommodation on the Marangu route forms one of the main differences, compared to the other routes. It offers you the relative luxury of being able to sleep in huts along the entire route. Mineral water, soft drinks, chocolates and beers are also sold at all the camps on this route. All your equipment and supplies are carried by porters and a cook prepares all your meals.

The main itinerary difference between the Marangu 5 day and 6 day routes is the additional acclimatization day at Horombo Hut.
---
Day 0: Arrival: Arrival at JRO (Time & Flight to be advised)
Arrival to Kilimanjaro International Airport, meet and greet by Tanzania Travel Company officials. Transfer to Moshi then briefing and the kit check to all climbers just to ensure that they have all the required climbing gears. Dinner and Overnight at Kilimanjaro Wonders Hotel Moshi or Masailand Safari Lodge – HB (Dinner, Bed and Breakfast only)
Day 1: Transfer from Moshi to Marangu gate then walks to Mandara Hut
Pick up at your hotel in Arusha or Moshi and drive to Marangu gate, we will spend about two hours for registration, payments of fees and final parking. Start climbing through dense semi-tropical to the first hut- Mandara hut (9,000ft). Dinner and an overnight stay at Mandara Hut - All meals included
Day 2: Mandara Hut to Horombo Hut
Breakfast; ascend through the alpine meadow, and grassland and moorland to Horombo hut (12,000ft). Both Mawenzi and Kibo peaks can be viewed easily on the way. Dinner and overnight at Horombo Hut - All meals included
Day 3-4: Horombo Hut to Kibo Hut
Breakfast; further ascending to Kibo hut (15,000ft), the landscape becomes very stony and eroded. Spectacular mountain vegetation like giant cactus, groundswell and lobelia appear on the way.
Day 4 or 5: Kibo Hut to Uhuru Peak
Wake up at midnight, and after a snack, proceed to the summit through Gilman's point (18,640ft). It is about 5-6hours and 1-2 hours from Kibo hut to Gilman's point and from Gilman's point to Uhuru Peak (19,340ft) respectively, thus reaching the peak in the early morning of the fifth day and start descending after picture taking on the top to Horombo Hut for diner and an overnight after a short break. Dinner & overnight at Horombo Hut - All meals included
Day 5 or 6: Kibo Hut to Marangu Gate
After breakfast descend from Horombo Hut to Marangu gate. After signng out formalities at the gate drive to Arusha for next extension. Celebration Dinner and Overnight at Masainland safari lodge Arusha. HB (Dinner and Breakfast only)
Day 6 or 7: Arusha / Departure
Breakfast at the Lodge / Hotel, Transfer to Kilimanjaro International airport for our flight back home. NB: This morning the safari extenders will start their programs to the parks or Zanzibar.
---
Important Information
It is important to note that booking in advance will facilitate better planning so as to allow us get the stated accommodation in our itineraries. Last minute booking requests might require us to change the quoted properties especially during high seasons when the demand for quality accomodation is quite high.
---
Tour Inclusions
Return transport from Arusha/Moshi to Mount Kilimanjaro
Use of our professional Mountain Guides/potters
Accommodation in Mountain Huts/tents where applicable
Three meals a day while on the mountain
All park entrance fees and Taxes
Tour Exclusions
All your climbing gears
Personal insurance
Personal spending money
Tips for guide, potter and cook
---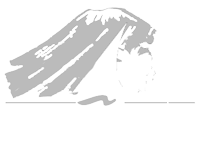 24 Hours Turn Around
Great rapport with local hotels & lodges
Best price guarantee
Experienced Tour Consultants
Tailored solutions to your preference
Personalized Service
We seek to give the very best service
We work with you to craft your itinerary
We only propose reliable service
We are Honest & trustworthy - no hidden costs
Affiliate Partners