Want to visit Tanzania? Here is why and when to go!
---
Why you should visit Tanzania
Few destinations in Africa can rival Tanzania's diversity of wildlife, cultures and landscapes. From the classic savannah destinations of the Serengeti, Tarangire and Ngorongoro Crater to the beaches and coral reefs of Zanzibar and the tropical coast, a Tanzania safari holiday delivers one massive experience after another. And that's before you discover the off-the-beaten-track experiences such as chimpanzee trekking in the magisterial rainforests of Mahale and Gombe or game viewing in the super-remote Selous Game Reserve.

Even fewer destinations however can offer an experience to match the Serengeti Migration. Forming the centrepiece of most Tanzania safaris, the migration is regarded as Nature at her most extravagant and involves hundreds of thousands of wildebeest, zebra and antelope running the gauntlet of predators as they migrate around the Masai Mara/Serengeti ecosystem.

anzania offers a wide range of safaris for both first-timers and seasoned campaigners. The ease with which a child-friendly safari can be combined with a beach holiday makes Tanzania a shoo-in for families while the country's most exclusive and luxurious safari lodges and beach retreats make for an unforgettable Tanzania honeymoon. And for a full East Africa safari experience, our experts have selected a range of Kenya & Tanzania safari combinations.
Best time to Visit Tanzania
A huge country with much regional variation in geography and climate plus two distinct rainy seasons, the question of when to go to Tanzania depends on what it is that you want to experience.

The best time to go to Tanzania for the Serengeti Migration is between November and August but you'll need to be in the right place at the right time to catch all the action: find out more about the best time to see the wildebeest migration.

General game viewing in the Serengeti and Tanzania's other parks is at its peak during the June to October dry season. Mount Kilimanjaro is best climbed either between July and October or January to March, while the best time to visit Tanzania's coast, its islands and Zanzibar is between August and October - avoid the coast during the long rains of March to May.
Kilimanjaro Climbing Expeditions
---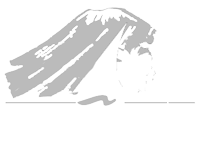 24 Hours Turn Around
Great rapport with local hotels & lodges
Best price guarantee
Experienced Tour Consultants
Tailored solutions to your preference
Personalized Service
We seek to give the very best service
We work with you to craft your itinerary
We only propose reliable service
We are Honest & trustworthy - no hidden costs
Affiliate Partners