Daytours from Arusha
---
Arusha National Park Day Tour
Located just 45 minutes drive from Arusha, Arusha National Park is Tanzania's most accessible park in more ways than one. It's not only conveniently located, but it's also the best place to embark on walking and canoeing safaris - putting you closer to the action than anywhere else in the country!. While Arusha National Park has no large predators, it is home to Africa's largest giraffe population, a variety of primate species, and a number of large herbivores. It's the perfect day out for a family or those wanting something different to the standard game drive experience.

6:00 am:
After breakfast you are met by our professional tour guide/driver, who will deliver a short safari info briefing, after which we travel east to the Arusha National Park. This small but beautiful Tanzanian National Park is the closest national park to both the famous Arusha "safari town" (40 km) as well as the Kilimanjaro International Airport, thus making it ideal for 1-day safaris or tours. Not only is the animal life in the park abundant, but it is also one of the most beautiful and topographically varied parks in Tanzania. The park's three most significant features include the rugged Mount Meru (Tanzania's second highest peak at 4566m), the notably different colored Momela Lakes, and the 3km wide Ngurdoto Crater, which was formed about fifteen million years ago!

We will enjoy a picnic lunch inside the park and do a morning and afternoon game drive, visiting both the Momela Lakes and the Ngurdoto Crater. Wildlife which could be seen include African buffalos, elephants, hippos, giraffe, warthogs, antelopes, zebras, blue monkeys and sometimes a rare leopard or hyena. Late afternoon we depart for Arusha where we will end our safari adventure.
---
Ngorongoro Day Tour
6:00 am:
We pick you up from your hotel and drive to Ngorongoro Conservation Area. A three hour drive. Once we arrive we shall descend to the crater floor.

12:00 noon:
Enjoy your packed lunch in the midst of the crater. And in the afternoon proceed for game viewing till 3:30pm before you proceed to your hotel in Arusha.

Ngorongoro Crater is accessible throughout the year and is about 190km from Arusha or a three hour drive. The main feature of the Ngorongoro Conservation Area (NCA) is the Crater, a large unbroken, unflooded volcanic caldera. The Crater, which formed when a giant volcano exploded and collapsed on itself some two to three million years ago, it is 610m (2,000 ft.) deep and its floor covers 260 km². Estimates of the height of the original volcano range from 15,000 to 19,000 feet (4,500 to 5,800m) high. The crater is famous for its big five animals: lion, elephant, rhino, leopard, and buffalo. It is teeming with wildlife of all kinds however, including zebra, gazelle, wildebeest, impala, hippo and many different bird species.
---
Tarangire Day Tour
6:00 am:
In the morning after breakfast we'll pick you up from your hotel in Arusha and drive you to Tarangire National Park taking a packed lunch for your day game drive. It's about a two hour drive so you'll be able to enjoy the scenery and chat with your guide on the way.

Tarangire Scenery
When we get to Tarangire and start the game drive we'll be looking out for the famous Tarangire tree-climbing pythons and leopards which could be lounging in the branches of a sausage tree. The scenery is classic Africa and you'll feel as if you're on a movie set surrounded by giant baobab trees and many different varieties of acacia or thorn tree.

Tarangire is home to large herds of elephant, zebra, wildebeest, giraffes and buffalo but we'll also be looking out for birds and should be able to spot some of the 550 bird species found here which include the koribustard, the heaviest flying bird in the world, and ostriches. We'll have lunch in the park and carry on our game drive until the late afternoon when we'll drive you back to Arusha and your hotel. It's been a long, exciting day and you'll have a lot of amazing stories to share.
---
Lake Manyara Day Tour
6:00 am:
pick you up from your hotel in Arusha and drive to Lake Manyara National Park with a packed lunch to maximize your game viewing time. It's an interesting drive and your guide will be able to answer all your questions on the way.

12:00 Noon
Enjoy your packed lunch in the lush environment of Lake Manyara afterwhich we proceed to the afternoon game drive

When we get to Manyara you'll be able to enjoy the diverse scenery including forest, grassy floodplains and expansive views across the alkaline lakes to the jagged blue volcanic peaks that rise above the Maasai steppes. We'll spend as long as possible game viewing and you should be able to see a huge variety of wildlife including lion, buffalo, baboon, bushbuck, wildebeest, zebra, giraffe, elephant and many different types of birds. In the late afternoon or early evening we'll drive back to Arusha and take you back to your hotel. It's been a long, exciting day and you'll have a lot of amazing stories to share.
Kilimanjaro Climbing Expeditions
---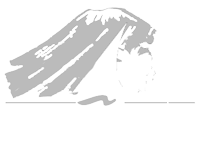 24 Hours Turn Around
Great rapport with local hotels & lodges
Best price guarantee
Experienced Tour Consultants
Tailored solutions to your preference
Personalized Service
We seek to give the very best service
We work with you to craft your itinerary
We only propose reliable service
We are Honest & trustworthy - no hidden costs
Affiliate Partners