9 Days Tanzania Safari With Cultural Activities
9 Days Tanzania Safari With Cultural Activities
Our 9-day Tanzania Safari and Cultural Activities was created for the adventurous traveler looking for an intimate encounter in African culture while still enjoying a wildlife safari.
On this 9-day safari, you'll see some of Africa's most stunning wildlife parks, including the lesser-known Tarangire and Lake Manyara, the iconic Serengeti, and the spectacular Ngorongoro Crater, as well as Hadzabe Land at Lake Eyasi. Immerse yourself in wildlife and see the world's greatest overland migration.
Itinerary - Day by Day Program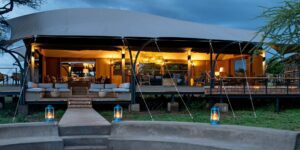 ENQUIRE NOW Meals Transfers Sightseeing Comfortability Proffesionals Overview Our 9-day...
Read More